Spring is here in the northern hemisphere. Can summer and family vacation be far behind? Let me attempt to influence you a little!
The reasons to try family camping are endless. But here's just a few: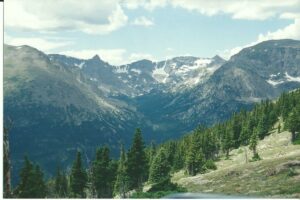 To see the world, up close and personal. For us, that meant the continental United States and Canada, although we did take the camper, van, and a family of seven on an ocean ferry to Newfoundland. My husband and I wanted to see the country with our five children in tow and not spend our life savings doing it. Which leads me to the second reason to camp with the family.
To save loads of money while vacationing and seeing the world. Driving to our destinations and camping in state forests and national parks, sometimes without electric hook-up and showers, saves money.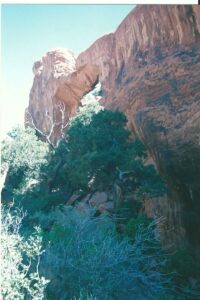 At primitive campsites, we would use a Coleman lantern to light our camp and flashlights to walk to the toilets and sinks. These campsites were used sparingly as the children enjoyed the amenities at commercial campsites; pools, hay rides, playground equipment, and yes, showers. Although we did enjoy those star-filled nights at primitive campsites without all that light pollution.
We garnered nightly entertainment lying on blankets in a field or on the beach of a lake, gazing up at those forever twinkling jewels as if God speckled the night sky with a milky-white paintbrush just for us.
To spend endless hours with the family. Wait! I mean priceless hours, priceless hours with the family. You know. Quality time with the family. Free from the television and social media. Free from the computer and internet and extended family obligations. Free from home maintenance and individual outside activities. No hurry. No rush. Stories shared around the camp fire or dinner table, games enjoyed, conversation given. Listening and discovering what your children are thinking and feeling.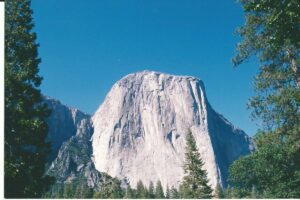 Now don't get me wrong. Family camping requires much time on the part of the parents. We drive to the destination or to the next destination on a multiple stop vacation. We're in charge of setting up camp and preparing endless meals on a two-burner stove where only one burner really produces a boil and everyone likes something different to eat. Okay, so maybe that's just our family. I'm sure we're not typical. Even so, the children can help as they get older and you start delegating tasks. Please don't forget to pack your patience. You'll need it when camping with the family.
Needless to say, you'll enjoy close quarters with your immediate family and all that smelly laundry. Don't worry! There are laundromats available at some campgrounds. Then again, you could always leave the dirty laundry outside the camper in a duffle bag. Trust me! Even the bears won't go near it.
But seriously, there's nothing like camping with the family and creating those precious memories that can only be had in nature. Why not try it! You'll be glad you did. We are!