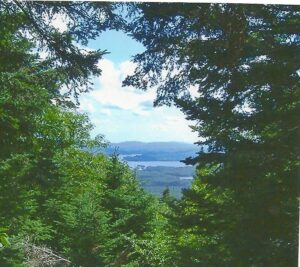 Danger on the Trail
A middle grade adventure collection including such stories as:
"Natural Instincts"
Sean meets a new step-mom and step-sister when he comes for a summer visit with his father. Instead of backpacking into Kings Canyon National Park with Dad, the new family camps in the park. But when Dad asks Sean to take his new little sister to find some sequoia trees, what he really finds is the courage to protect his sister and become a big brother.
"Brotherly Love"
Steve tries to keep up with his older brother on a cross-country ski trail in the Colorado Rockies, trying to convince his older brother he's just as capable. It's only after a near-tragic incident that Steve decides to take charge to save both himself and his older brother.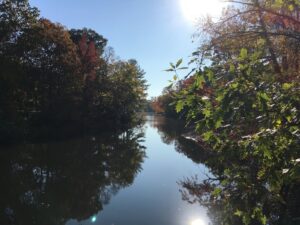 Danger in the Water
Additional middle grade adventures on the water.
"Rite of Passage"
Ben knew he was good at canoeing, knew he and his cousin should work as a team on the Delaware River. But it's not until a near-tragic incident in the swift moving current of the Delaware that Ben finally finds his voice, takes charge, and saves both himself and his cousin.
"The Tides of Change"
When Marie learns Mom, an army reservist, has been called to active duty, it's up to her to make sense of Mom's impending mobilization while helping her little sister understand as well. It's not until a near-tragic incident in a rip current that Marie finally comes to realize the importance of helping others.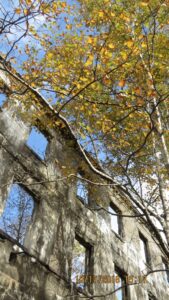 Dealing with Death
A collection of middle grade stories that explore coming to terms with the permanence of death.
"My Father is Grand"
Amanda pines for her parents while being raised by her grandparents. A Father Daughter Dance at church intensifies her loss. It's not until she's the only one home to save Grandpa from danger that she realizes how important her grandparents really are.
"Emerging from Darkness"
Michelle watches her little brother now that Mom died while Dad oversees archaeological digs in the desert. She gets talked into exploring a cave with her brother, and soon they are lost. Michelle learns that Dad doesn't know where they are. As danger surrounds them, it's up to her to get them out of the cave.
Interested in receiving occasional newsletters with tips on Creating Stories or Family Camping? Please sign up for my newsletter A Dose of Life's Adventure.