Insecure Writers Want to Know
If I could live in any book world, it would be in the elegance of an Agatha Christie story. I love a good pot of British tea, complete with sandwiches and sweets. I wouldn't be the victim or the murderer, of course. And I wouldn't be a servant because I know what it's like to cook and clean and do laundry and wait on people. Five kids, remember? I want to be the rich person living in a beautiful home, with gardeners and maids, and have the detective as a friend. Miss Marple or Tommy and Tuppence Beresford.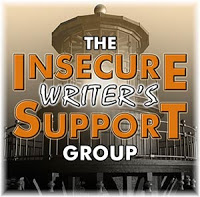 Marketing Memoir: To move forward on marketing preparation with my college memoir, I'm working on the themes presented in the story and how I can write guest posts or articles, or create presentations, by zoom or in person, to groups that would be my readers.
I'm considering the following groups and/or blogs:
Parenting blogs or magazines or ezines
Local schools
PTA's
Parent Groups
Local CHADD meetings or blogs [Children and Adults with Attention Deficient Disorder, my daughter has ADHD]
County/Community Colleges [where I started my college journey] or four-year colleges
Women's groups
Here are the themes in my memoir. I'm being specific so you can offer advice.
Parenting:
Parents are the first teachers of their children.
Parents can lock children in belief they're not good enough to attain goal. Like a college degree.
Parents, teachers, or the school system should not hold children back with labels.
How to parent [5 kids] while attending college
Education:
Education should be a partnership, parent and school.
Dealing with the school system as a parent; you are the advocate for child.
There are many different teaching strategies to present a subject.
Non-traditional students in college; how to cope in the classroom, at home, or at work
Never too late to start a dream
Point of Memoir:
Determination and hard work make success happen, not how fast you learn.
I only have my personal experience to draw on in these topics. I can do recent research, depending upon what the group is looking for.
Do you have any suggestions for me as to where I can share essays or posts on these topics? Any tips on what to do for marketing this parenting and education-driven memoir would be greatly appreciated.
I'm not afraid to make presentations. I've offered writing workshops at local assisted living facilities, libraries, teen writers' groups, as well as adult writing groups before the pandemic. Now I'm offering them again.
June's presentation on memoir went well last month. My next in-person Workshop Event will be at the Maple Shade Library in New Jersey. If you are in the area, please stop by. I'd love to meet you. This is a free writing event for participants.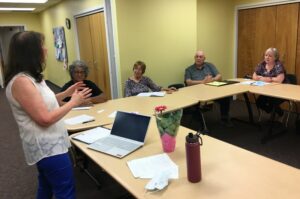 Here are the details:
Thursday, July 21, 2022, at 2 p.m.
"Conflict: Primary Ingredient in Story"
Maple Shade Library
200 Stiles Ave.
Maple Shade, New Jersey 08052
(856) 779-9767, ext. 311
Please register for the event at the Burlington County Library System.
Now I'm off to see how you've tackled this month's question. It's wonderful having a topic to share our thoughts on each month. I am extremely thankful for all of you for being my sounding board and advisors on this writing and publishing journey.
Thanks for stopping by my little spot on the web. Please come again!
This post was written for the Insecure Writer's Support Group. I'd like to thank our co-hosts for July: are J Lenni Dorner, Janet Alcorn, PJ Colando, Jenni Enzor, and Diane Burton! Please visit them if you can.
Our group posts on the first Wednesday of every month. To join us, or learn more about the group, click HERE.