Today I would like to welcome Shannon Lawrence to Adventures in Writing. She has a new book coming out February 1st, entitled: The Business of Short Stories: Writing, Submitting, Publishing, and Marketing. Welcome Shannon.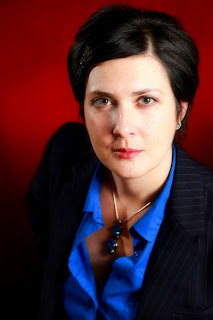 Hello, Victoria. Thank you for having me.
Shannon has made a career of creating and selling short stories with over a decade of experience. She has more than fifty short stories published in magazines and anthologies. In addition, she's released three horror short story collections with a mix of new and previously published stories. Her true crime podcast Mysteries, Monsters, & Mayhem is going into its third season.
Well done, Shannon! Let's get to the interview. I know your new release is packed with information, so let's just give our readers a taste of your knowledge.
What is your understanding of a short story?
Shannon: A short story is a story with a full story arc that falls within about 1000 to 8000 words (with some flexibility on that word count, depending upon publishers).
How does it differ from a novella or a novel?
Shannon: Novellas and novels tend to have a series of story arcs, with at least one overarching arc that covers the entire book, but also subplots. Short stories usually only have a single major arc, which is not to say they can't have subplots, but they would all have to be resolved in a satisfying fashion within the word count.
How would you limit the scope of the story to fit the word count requirements of short stories?
Shannon: In the beginning, the easiest way is to limit the number of characters and the subplots. Focusing on one central idea, one setting, a few characters, and one story arc is the best way to get the rhythm of short stories down. The more comfortable you become with the short form, the more you can break the rules!
Why do you feel there's a need for short story collections or anthologies in the world at this time?
Shannon: We've become people who enjoy quicker consumption of things, including stories. Though short stories have been around for ages, they're perfect in the modern day where our attention spans are strained or limited. A short story should be consumable in one sitting. Someone with very little time to read can easily read a story whenever they get a chance and they don't have to worry about trying to remember what they last read!
So true, Shannon. I write and sell young adult short story adventures. And I look forward to reading The Business of Short Stories: Writing, Submitting, Publishing, and Marketing to learn how to market a collection or two of my stories.
Thank you so much for sharing this insight with Adventures in Writing followers. If you've found Shannon's discussion inspirational, you can preorder either the e-book or the paperback edition here. 
Here are the details of her new release: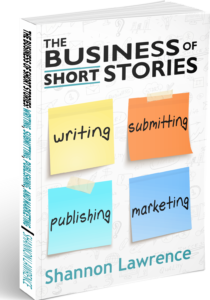 The Business of Short Stories: Writing, Submitting, Publishing, and Marketing by Shannon Lawrence.

ISBN: 978-1-7320314-5-6
Format/Price: Print ($13.99) and e-book ($3.99)
Release Date: February 1, 2022

The information in The Business of Short Stories has been distilled from over a decade of short story publishing experience so you don't have to learn the hard way. You'll find information on submission formatting, cover letters, querying a collection, sending proposals to writing events, how to create a website, SEO, social media, and so much more. This is an invaluable resource for short story writers. There's never been a better time to get into short stories!
You can follow Shannon on social media:
Website: www.thewarriormuse.com
Facebook: https://www.facebook.com/thewarriormuse
Twitter: https://twitter.com/thewarriormuse
Instagram: https://www.instagram.com/thewarriormuse/
BookBub: https://www.bookbub.com/profile/shannon-lawrence
Goodreads: https://www.goodreads.com/shannondkl
Amazon: https://www.amazon.com/Shannon-Lawrence/e/B00TDKPOAO
Podcast Website: www.mysteriesmonstersmayhem.com
I've pre-ordered my copy. How about you?