It's probably the time issue, but I feel more productive in my writing in the winter months AFTER the holidays. Having a large family, I'm usually up to my eyebrows with family obligations, preparing meals for an extended gathering—although I'm not sure this will happen this Christmas. It didn't happen for Thanksgiving, due to an increase in coronavirus cases in New Jersey and Pennsylvania. We had a quiet Thanksgiving, but we still used the good china, silverware, and wine glasses.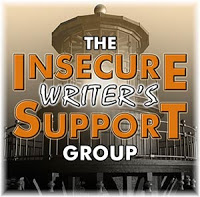 For me, productive writing happens without constant interruptions from family or friends. Beautiful weather can be a problem for me, too. I love the outdoors. When beautiful weather hits—and snow counts as beautiful weather in my book—I need to get outside. My new writing room has large windows onto a wooded lot. Yep! It's a problem. I've faced my desk toward the wall to help a little. I use the opportunity to "go outside and play" as a reward for a good writing day, or for a chance to think things through if I'm having problems moving forward in my writing.
I'd like to switch gears here at Adventures in Writing and tell you about a wonderful writer you may know. Liesbet Collaert has had the most extraordinary life. She's sailed the world on Irie, a beautiful sailboat, and continues her adventures on land, camping all over North America in her camper van Zesty.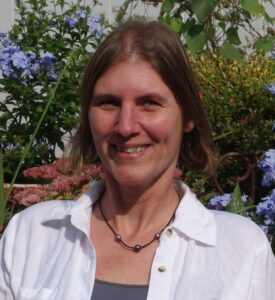 Her new travel memoir, Plunge: One Woman's Pursuit of a Life Less Ordinary, launched recently in eBook and paperback and is already the #1 new release in sailing on Amazon. The global link to order Plunge is HERE. I've purchased a copy a few days ago and am enjoying her adventures so.
Here's the enticing book blurb for Liesbet's book: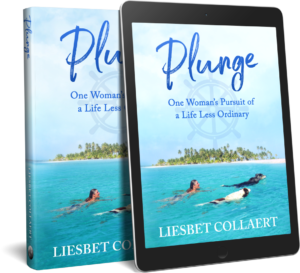 Tropical waters turn tumultuous in this travel memoir as a free-spirited woman jumps headfirst into a sailing adventure with a new man and his two dogs.
Join Liesbet as she faces a decision that sends her into a whirlwind of love, loss, and living in the moment. When she swaps life as she knows it for an uncertain future on a sailboat, she succumbs to seasickness and a growing desire to be alone.
Guided by impulsiveness and the joys of an alternative lifestyle, she must navigate personal storms, trouble with US immigration, adverse weather conditions, and doubts about her newfound love.
Does Liesbet find happiness? Will the dogs outlast the man? Or is this just another reality check on a dream to live at sea?
You can keep up with Liesbet's present adventures at her blog Roaming About, where she shares excellent photosand the good, bad, and difficult about living life in a camper travelling from campsite to campsite. I've learned lots, and I've camped across the United States and up into Canada with five children in a pop-up camper. You can read of my adventures at Camping with Five Kids.
You can connect with Liesbet on twitter and facebook and follow her Amazon author page.
Writers helping writers! That's what Insecure Writers Support Group does. I'll be interested to see how you've tackled this month's question. It's great having a topic to share our thoughts on each month. I am extremely thankful for all of you for being my sounding board and advisors in this writing and publishing journey.
Thanks so much for visiting! Please follow Adventures in Writing if you haven't already and connect with me online. Leave your blog link in your comment so I can be sure to do the same for you.
This post was written for the Insecure Writer's Support Group. We post on the first Wednesday of every month. To join us, or learn more about the group, click HERE.