I'm not sure if I'm blending two different terms here. Am I a working writer? Absolutely! I am forever writing and creating new short stories for market and blog posts and writing presentations and editing fellow writers and revising my college memoir and trying to keep up with social media. I so admire all of you who can keep up with the image of what I think a working writer does. Bravo!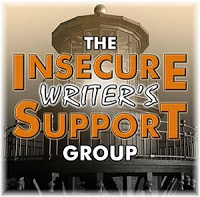 But if we interpret working writer to mean a successful writer, I am probably not the true working writer. I'm certainly not making enough money through my story sales and presentations and editing to pay the bills. That's where the day job comes in, or in my case, my part time position as a substitute teacher—which is non-existent at the moment because of Covid-19 and the need for online schooling.
When I think of the term working writer, I think of writers in their home offices, pitching ideas to agents and editors. I picture someone actually waiting to read what I create next. Many of you have a faithful audience who can't wait for your next installment of stories or articles or blog posts. To me, that's the mark of a true working writer.
I'm more of the hopeful writer. I write constantly. I brainstorm scenes, inner dialogue, character motivation, and insight. And then I pray, hoping some publisher will be interested in my creation, will care about what I have to say to the world. I strive to create a following, people and readers who care about what Victoria Marie has to say through story or memoir or poetry. My values are family-centric. My YA stories deal with teens trying to help others understand them and their hopes and dreams.
That being said, I realize I need to go out and find my audience, my followers; people who are eager to see what Victoria Marie creates with words. I look to you all, my faithful blog readers, as a source to help me explore the thick forest of publication and social media. I absorb your posts and newsletters, gleaning how you became published and successful writers; how you found the time to keep up with social media and still write your stories.
I'll be interested to see how you've tackled this month's question. It's great having a topic to share our thoughts on each month. I am extremely thankful for all of you for being my sounding board and advisors in this writing and publishing journey.
Thanks so much for visiting! Please follow Adventures in Writing if you haven't already and connect with me online. Leave your blog link in your comment so I can be sure to do the same for you.
This post was written for the Insecure Writer's Support Group. We post on the first Wednesday of every month. To join us, or learn more about the group, click HERE.