Audio books. Wouldn't that be wonderful? I guess I need to publish a book first. That being said, it's time to try and get my college memoir published.
What has been your experience in publishing your books?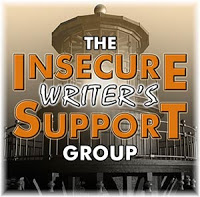 Did you self-publish and keep all decisions regarding your book or did you have a traditional publisher? What has been your experience with publishers in deciding on a book cover or jacket copy? How about marketing?
I realize all writers need to do marketing, whether traditionally published or self-published. If that's the case, why should I submit my manuscript to traditional publishers? Do traditional or small publishers offer assistance with marketing? Show me what to do, or am I supposed to bring to the table of consideration what exactly I CAN do to help with marketing?
I'd love to hear about your experience as I research small publishers who don't require an agent for my memoir.
As for marketing, I'm crawling forward with building my tiny platform and email list. I've just finished that blasted welcome newsletter. It's live now. Thanks, everyone who signed up, for your patience. I truly appreciate it. My newsletter is titled: "A Dose of Life's Adventure." I hope to create a letter every few months, so don't be afraid to sign up. Thank you!
Marketing frightens me. I need to learn about it from real experts, not just tricks to fool the system or the buyer. There are so many people hawking courses, I don't know where to begin. Do you recommend any book-marketing course or system that has worked for you? Oh, I better confess. I'm extremely tech-challenged.
*Please feel free to offer any insight you may have about publishing and marketing your book. It would truly be appreciated.*
It will be interesting to see how you've tackled this month's question. It's wonderful having a topic to share our thoughts on each month. I am extremely thankful for all of you for being my sounding board and advisors in this writing and publishing journey.
Thanks for stopping by my little spot on the web. Please come again!
This post was written for the Insecure Writer's Support Group. I'd like to thank our co-hosts for April: Joylene Nowell Butler, Jemima Pett, Patricia Josephine, Louise – Fundy Blue, and Kim Lajevardi!
Please visit them if you can.
Our group posts on the first Wednesday of every month. To join us, or learn more about the group, click HERE.