Insecure Writers Want to Know
Hello and welcome to my new website! I'm so glad you're here. Please look around and tell me what you think. I have a new sign-up for my newsletter and blog posts. Please feel free to sign up here. Thank you so much!
I'm very excited to be co-hosting the Insecure Writers Support Group's question this month. I'd like to thank my fellow co-hosts for November: Kim Lajevardi, Joylene Nowell Butler, Erika Beebe, and Lee Lowery! Please visit them if you can.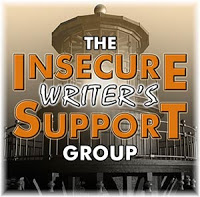 The most difficult thing for me to create would be the blurb for my own book because I'm too close to the story. I think everything is important enough to be included in the blurb. Of course, that's not true. Book blurbs need to be concise. Pithy. And exciting.
Here's my first stab at a book blurb for my college memoir:
Victoria's a mother who won't let those in education hold her daughter back, learning disability or not. But to help her daughter, she needs to face her own fear. Can a mother of five survive college when she was told she wasn't smart enough? It's time to take the challenge.
50 words. Too wordy for a blurb? Language isn't sharp enough? Emotion there? Please offer comments.
I decided to look up "book blurb" online.
A Book Blurb is a short, descriptive account of the book that goes on the back cover. A book blurb should include information that represents the book best and intrigues the readers.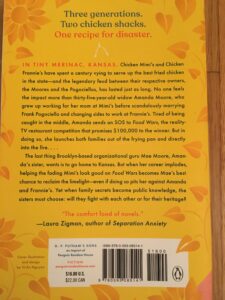 The definition got me thinking about loglines and taglines. When I researched online about these pitching tools for fiction or memoir, I gleaned the following definitions from blogs and webinars at writerly sites:
A Logline gives the gist of your book in a sentence. It tells something about the main character, the conflict, and the stakes. So, the WHO, the WHAT, and the WHY of your story.
A Tagline is a catchphrase that sucks the reader in. It's the idea behind your book. Also known as the hook. The tagline's job is to evoke emotion.
According to Jennie Nash of Author Accelerator, a pitch or logline is one line that gives some sense of the character arc of change; who they are, what the plot is, and where the plot goes.
Okay, so how do we do it? I found some questions that are helpful to answer when creating a logline and/or a tagline. So I answered them.
WHO is your main character? Victoria, a mother of 5 young children
WHERE does the story take place? South Jersey home and college campuses
WHAT is the situation? Victoria tries to allow her special needs daughter Marie a chance at living her dream of attending college, but they are told Marie would never succeed.
WHY does it matter? Victoria was told the same thing when she wanted to attend college.
HOW does the character solve the problem? By swallowing her own fear of failure and beginning college herself first.
Now that we know who, where, what, why, and how, we condense it into what we as writers hope is a pithy logline.
"A South Jersey mom of five gives her special needs daughter the opportunity of college by swallowing her own fear of failure and beginning college first."
Does it work?
I think there's an arc of change in the protagonist, the mom, from a paralyzing fear of failure to actually beginning college.
We know what happens; Victoria's going to attempt college.
And we know why it matters to her; Victoria doesn't want her daughter held back from attempting her dream as she was.
Of course, the story is much more involved than just these few pieces, but does it make someone want to read the whole book?
The tagline, the idea behind the book, according to our definition, the hook. The tagline sounds a lot like the book blurb. What do you think? It's supposed to evoke emotion. I came up with many, but here are two I'll share for your comment.
A parent faces her fears of college to help her children.
A mother finds permission within herself to begin a difficult journey.
What are your thoughts on these? Do they evoke emotion? Does finding permission within oneself sound more personal? Can other people [readers] relate easier to it? Is finding permission more original?
These are necessary questions for all writers to consider as they try to condense their stories into pithy loglines and taglines or blurbs.
*Please feel free to offer any insight or ask any questions regarding the details of my college memoir logline or taglines. It would be truly appreciated.*
Has anyone prepared a logline or tagline/book blurb for their story? I'm interested in how you came to condense your story into a sentence or two. Please share any tips you may have about loglines or taglines/blurbs in the comments section of Adventures in Writing. Thanks so much!
It will be interesting to see how you've tackled this month's question. It's wonderful having a topic to share our thoughts on each month. I am extremely thankful for all of you for being my sounding board and advisors in this writing and publishing journey.
This post was written for the Insecure Writer's Support Group. Our group posts on the first Wednesday of every month. To join us, or learn more about the group, click HERE.