Insecure Writers Want to Know
The power of language. I don't care for profanity. Never did. Never will. I don't like reading it, hearing it in movies, or seeing it printed across a screen. I just feel there are better adjectives, better dialogues, better methods to show anger or characterization than writing profanity.
If you are talking about including specific dialect in the story, from all I've been reading on craft, the experts tell authors not to do it. It sounds cumbersome. It sounds clumsy. It can be seen as insulting in today's world.
If it's a foreign language you wish to include in your story, writing experts say use it only if it's truly necessary to the story. And Victoria adds: make sure the reader knows what the words mean. Did I ever mention I had trouble learning French in college? Well, I did. I'm an English major for a reason.
Have you read differently on using dialect or foreign language in story? Please share your insight.
As for drawing a line on which topics to write about, I like to write about what I know, what I've lived, and what I've experienced. I leave the emotional topics, the controversial topics to the more experienced writer. Oh I have my opinions, my morals, but I place them in the context of my stories. Not blatantly, not pontifically. How about you?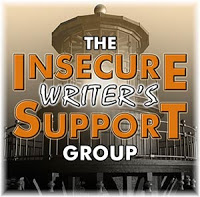 As an update on my college memoir:
The verdict's in. This should be a story about parenting my learning-disabled daughter through her education alongside my own journey through college. My daughter was the impetus for me to find the courage to attend college.
Please offer any insight on my theme, point, and title. How does the elevator pitch sound? I value your thoughts. Thanks!
Theme: Perseverance counts
Point: Perseverance and determination make success happen, not how a person learns.
Working new title: Making Success Happen: The Power of Perseverance
50 wd elevator pitch:
Victoria was told she wouldn't succeed in college. And she believed it. But when her learning-disabled daughter is told the same thing, Victoria refuses to allow her to be trapped in that same belief. Victoria knew it was time to prove these people wrong. It was time to attempt college.
It will be interesting to see how you've tackled this month's question. It's wonderful having a topic to share our thoughts on each month. I am extremely thankful for all of you for being my sounding board and advisors in this writing and publishing journey.
Thanks for visiting my new website! Please be sure to stop by again.
This post was written for the Insecure Writer's Support Group. I'd like to thank our co-hosts for October: Jemima Pitt, J Lenni Dorner, Cathrina Constantine, Ronel Janse van Vuuren, and Mary Aalgaard! Please visit them if you can. Our group posts on the first Wednesday of every month. To join us, or learn more about the group, click HERE.