Oooo, secrets! Let me think. Something readers would never know from my work. I don't know if this counts as a secret, but I'm afraid of edges. As in falling off of. Mountain edges. Jumping off cliff edges. Canyons. Water fall edges. Even diving boards count here. Or maybe it's that I'm afraid one of my five children would fall off said edges because they're being…well…children. You know. Fooling around when we are close to edges; pushing and shoving each other.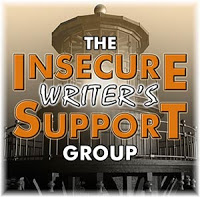 Gosh! I worried about this each time we set up camp at national or state parks. We've camped in deserts, on mountaintops, by canyons, and water falls. Our children insisted the campgrounds have pools, and with those pools came diving boards. And with diving boards came the children's favorite phrase: "Watch this, Mom!"
I think I closed my eyes each time. But don't tell the kids. They still think I saw everything.
We were camping at Arches National Park, when I finally succumbed to this fear of edges with my children. I stopped our family hiking expedition completely. I wouldn't allow the children to go any farther along the narrow orange sandstone arch we needed to cross on this trail. I turned us around. They were not happy.
I also have a terrible fear of wild animal encounters too—especially snakes because you don't notice them right off. Not until they make a noise or strike! I've literally had too many encounters with wildlife in my adventures camping with five children. Out of the seven people in my family, I'm always the one who finds the snakes—and they are always ready to strike. I follow our last child on the trail. And my family is not quiet when we hike, which is why the snake is usually ready to strike by the time I reach him. Of course, I still would rather find them than my children.
So no matter how many YA adventure stories I write where my teenaged protagonists confront wild animals or tumble down cliff sides or mountains, I am terrified until I finish my first draft of the story. I need to be sure I can logically get the teen out of danger before I can revise—or sleep. My protagonists are my children, too!
I will not be posting on Adventures in Writing in July or August 2020. I am moving and have much to do, especially since I'm still trying to move forward on writing projects. Don't know if I'll be able to keep writing during this time, though. Thank you for your understanding.
I'll be interested to see how you've tackled this month's question. It's great having a topic to share our thoughts on each month. I am extremely thankful for all of you for being my sounding board and advisors in this writing and publishing journey.
Thanks so much for visiting! Please follow Adventures in Writing if you haven't already and connect with me online. Leave your blog link in your comment so I can be sure to do the same for you.